Max Your Vax when you ride the 42X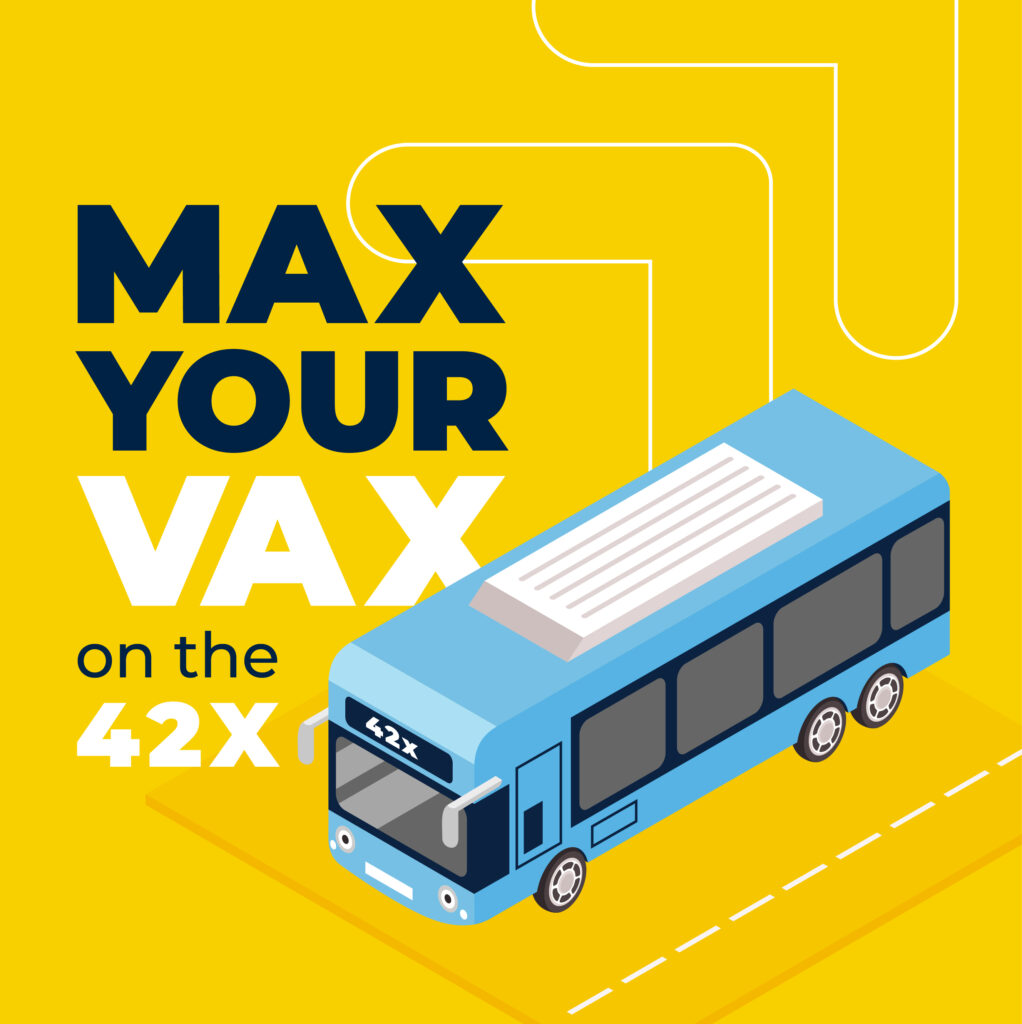 Receive a $150 EZfare credit when you show your Vax Card
Butler County RTA Ambassadors will be at the West Chester Suburban Express bus stop during the evening rush hour and giving away $150 in credits to EZfare account holders. To be eligible, EZfare
account holders must show a picture ID and their Covid-19 vax card, which can be a hard copy or a digital image.
Only One Ezfare Max your Vax credit per person.
Upcoming dates:
June 27, 4–7 p.m.
June 28, 4 -7 p.m.
July 13, 4–7 p.m.
July 14, 4–7 p.m.
Download the app and create an EZfare account today. You could be eligible for a $150 credit.