Monday March 23, 2020 – Miami University COVID-19 Service Change
March 20, 2020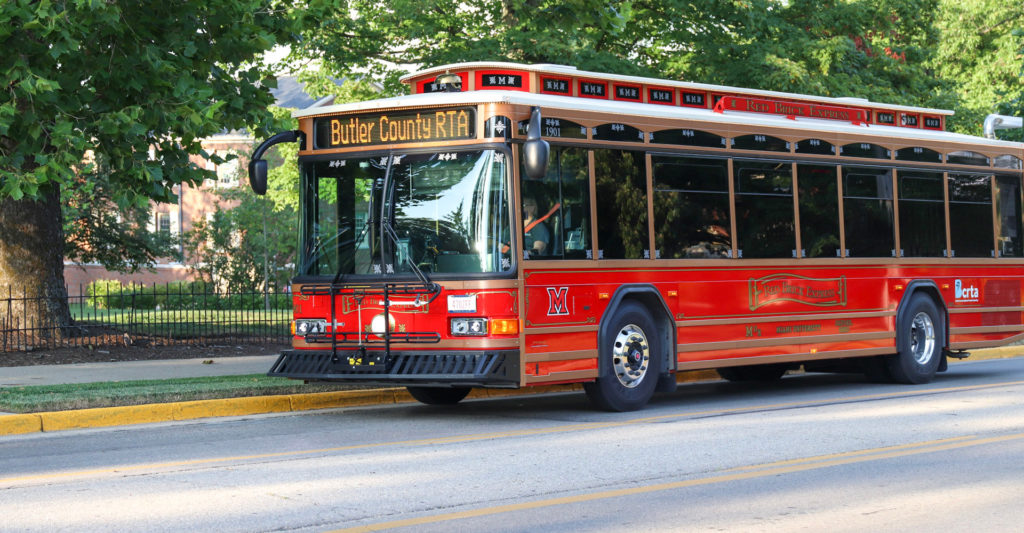 BCRTA will be altering service on Miami University Oxford campus, beginning March 23, for the remainder of the Spring Semester. R2 – Oxford/Middletown service will be suspended until further notice beginning Monday, March 23.
Due to the majority of campus life being remote, BCRTA worked with Miami University to pinpoint specific locations where remaining students will be living on-campus. A new route U1W Campus Core/Western Campus has been created that will operate every 20 minutes. This route will have stops on High Street, Kroger, and Wal-Mart for students to get access to necessities. SafeRide will be operating from 6:30PM-12:30PM Monday-Sunday. Riders who need BCare ADA transportation can continue to schedule their trips via the BCRTA BGo app or by calling the call center at (513)785-5237.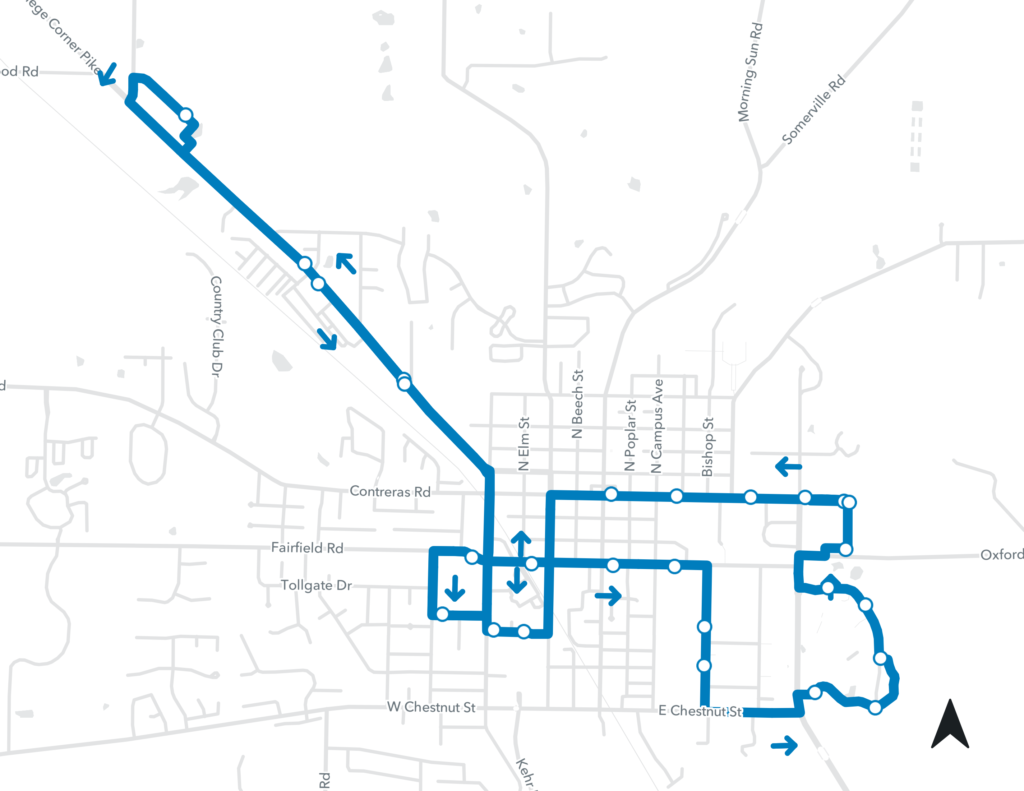 The R3 Hamilton-Oxford route will be going to Summer service which reduces down to one vehicle and operating at a two (2) hour frequency.
Our larger vehicles will be back-door boarding only for the remainder of the semester to promote social distancing from the driver and passengers. BCRTA will continue its cleaning operations to disinfect all vehicles in operation on our pre-determined schedule. Please send comments and questions to request@butlercountyrta.com or call the call center at (513) 785-5378.