BGo Service Area
Rules For Riding BGo
Ridesharing
BGo, ADA & SafeRide passengers may ride with other BCRTA patrons.
Be Ready 15 Minutes Early
BGo, ADA & SafeRide buses may arrive up to fifteen (15) minutes early or late under normal circumstances.
Drivers Will Wait Up To 5 Minutes
BGo, ADA & SafeRide buses will wait five (5) minutes after arrival for a passenger to board before leaving.
Cancellation Policy
Cancellations must be received one (1) hour before the scheduled pick-up time to avoid a charge.
Missing Booked Trips
Passengers who consistently miss trips may be suspended from service according to BCRTA's no-show policy.
Bags
BCRTA drivers may assist passengers with bags, but they are not permitted to enter private residences. Please do not ask.
Passengers are permitted to carry-on four (4) normal size shopping bags. Bags must be secured to allow all passengers to be seated.
Seatbelts
BCRTA recommends that all passengers wear a safety belt. All mobility devices must be secured.
Children
Children under the age of 12 ride free on BGo. Please alert the booking agent that you will have children riding with you or on the BCRTA BGo application.
In accordance with Ohio state law, certain children must be secured in an approved safety seat.
Smoking & Vaping
Smoking and "E" Smoking are not permitted on board any vehicles.
Eating & Drinking
Eating or drinking is not permitted on board any vehicles.
BCRTA BGo Mobile Application
Have a smartphone? We are happy to announce that BGo riders can now book their trips on their mobile device instead of calling into our customer call center. Follow the instructions below to download and set up an account. Customers do not have to have a credit and/or debit card to schedule trips. Cash is accepted at time of pickup.
2
Create Your Account
3
Start Booking Trips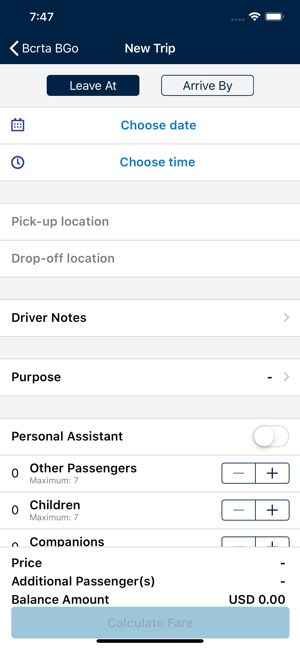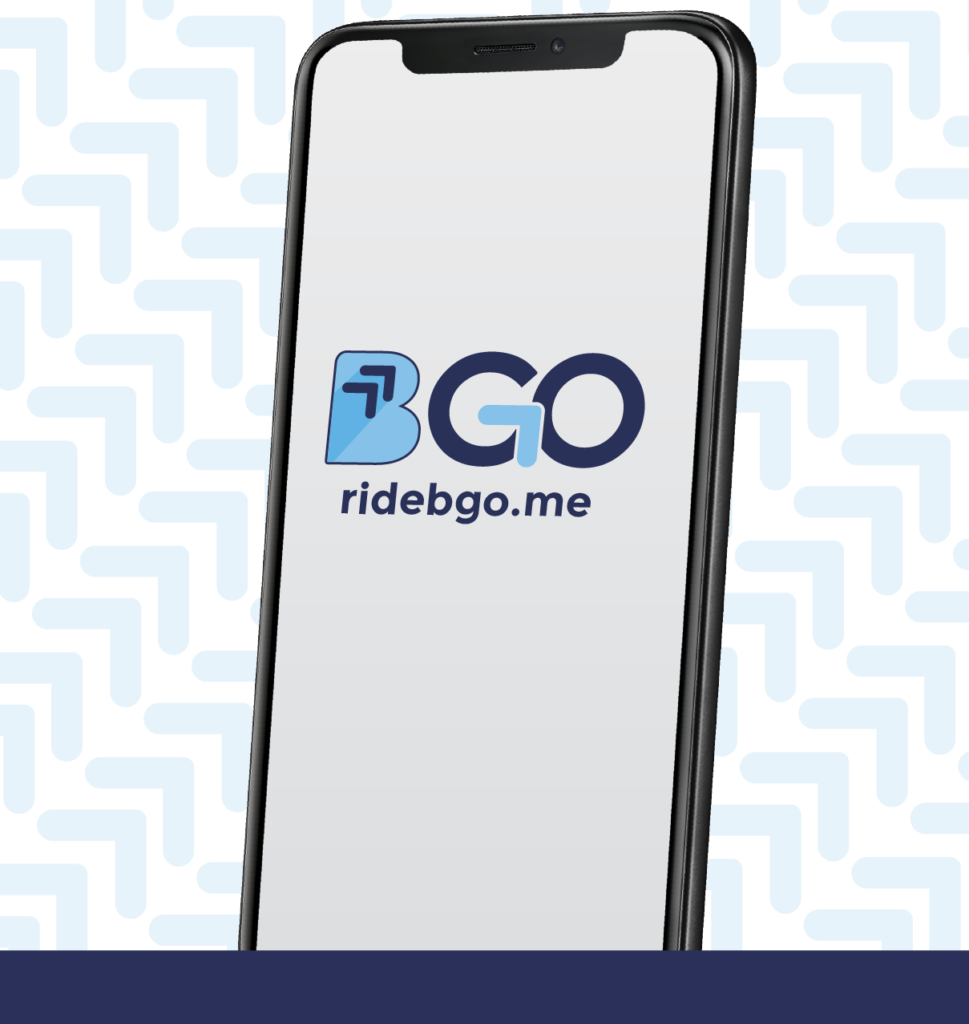 App Benefits
The new mobile application offers:
Flexibility To Manage Trips
View upcoming and completed trips
Easily cancel or modify trips
Convenient Trip Details View
Passenger notifications with accurate vehicle arrival estimates
Ability to follow the bus on an interactive map to see exact location for pickups/drop-offs
Simple Mobile Interface
24/7 access to account profiles, settings, and reservations
See how much a ride will cost and easily pay for the ride using a credit/debit card