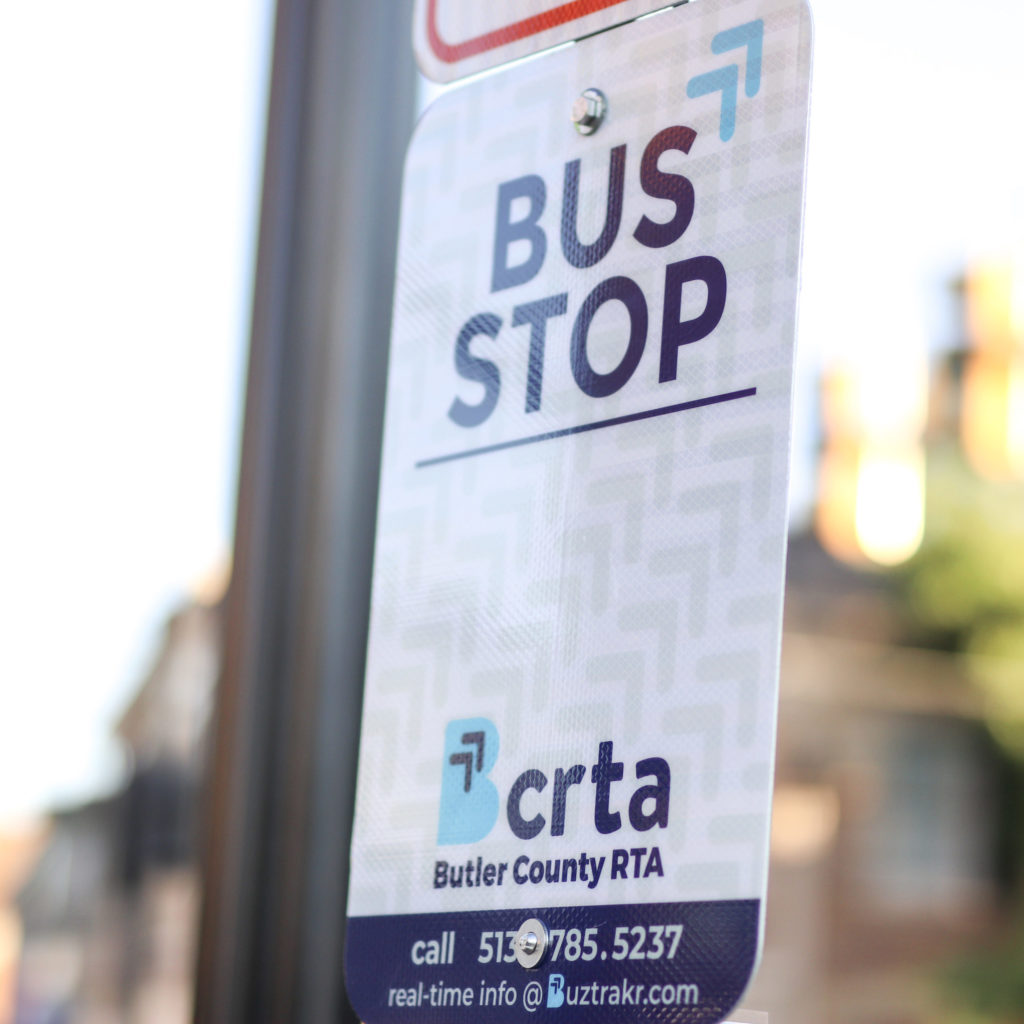 Riding BCRTA
Have questions? We have answers!
Here are a list of some of the more common questions that we get about our bus service.
General Questions
Q: Can I Bring A Stroller or Shopping Cart on the Bus?
A:Yes, for your safety and the safety of other passengers, fold the stroller or pull cart to keep the aisle clear for all passengers.
Q: What is BGo?
A: BGo is a curb to curb service. BCRTA provides this service in minivans or small cutaway vehicles. Consider this service like an Uber or Lyft trip operated by the public transit agency.
Q: What is the Drink and Food Policy?
A: No food or drinks are permitted on the bus.
Q: Can I Take My Bike on the Bus?
A: Yes, all fixed route buses have a bike rack on the front that holds two bikes. Passengers are to load and unload their bikes from the bike rack.
Q: Do I Have to Pay For a Small Child? Does BCRTA Offer Discounted Fares and Passes?
Q: How do I Pay for My Trip?
A: Riders will pay the driver upon boarding. Please show the driver the amount and put the money or tickets in the farebox. The 30 day passes will be tapped upon boarding on the validator unit. For those with a mobile ticket please show the driver the active ticket for visual validation.
Q: Where can I Buy a Bus Pass?
A: There are two locations you can purchase a bus pass in person:(1) Hamilton Administration Building located at 3045 Moser Court Hamilton, Ohio 45011 and (2) Middletown Transit Station located at 55 S Broad Street Middletown, OH 45044. Those who have access to a smartphone device can download the Transit mobile application to purchase tickets while on the go.
Q: What Holiday's is BCRTA Closed?
A: New Years Day, Memorial Day, July 4th, Labor Day, Thanksgiving Day, The Day After Thanksgiving, and Christmas Day.
Q: What is BCRTA's Inclement Weather Policy?
A: BCRTA will operate in weather related events as safely as possible. During a Level 3 Snow Emergency operations will be suspended with timely notification for our riders.
Accessibility
Q: Why are Seats at the Front of the Bus Different?
A:Seats at the front of the bus are for seniors and riders with disabilities. Please keep these seats free or offer your seat to those who need it, or upon request of the operator.
Q: Is the Bus Accessible to Seniors and People with Disabilities?
A:Yes. Fixed-route buses have the ability to lower to the curb to make boarding easier, and ramps extend to accommodate wheelchairs and other mobility devices. Mobility devices must be under 34″x 48″ and a combined weight of less than 800 lbs. Stops are announced inside and outside of the vehicle.
Q: Can Personal Care Attendants and Service Animals Ride with Me?
A.Yes. Service animals are welcome on both fixed-route and paratransit vehicles. One Personal Care Attendant (PCA) boards free on paratransit trips.
Q: What Paratransit Services Does BCRTA Offer?
A. BCRTA provides paratransit services along fixed routes only. A 3/4 mile buffer zone around the fixed routes determines eligibility for persons living within the paratransit zone. Please visit the BCare ADA page for more information.
Q.What Senior, Veteran, ADA, or Medicare Programs Does BCRTA Offer?
A.BCRTA offers reduced fares for qualifying applicants for half-fare passes and ADA paratransit eligibility.