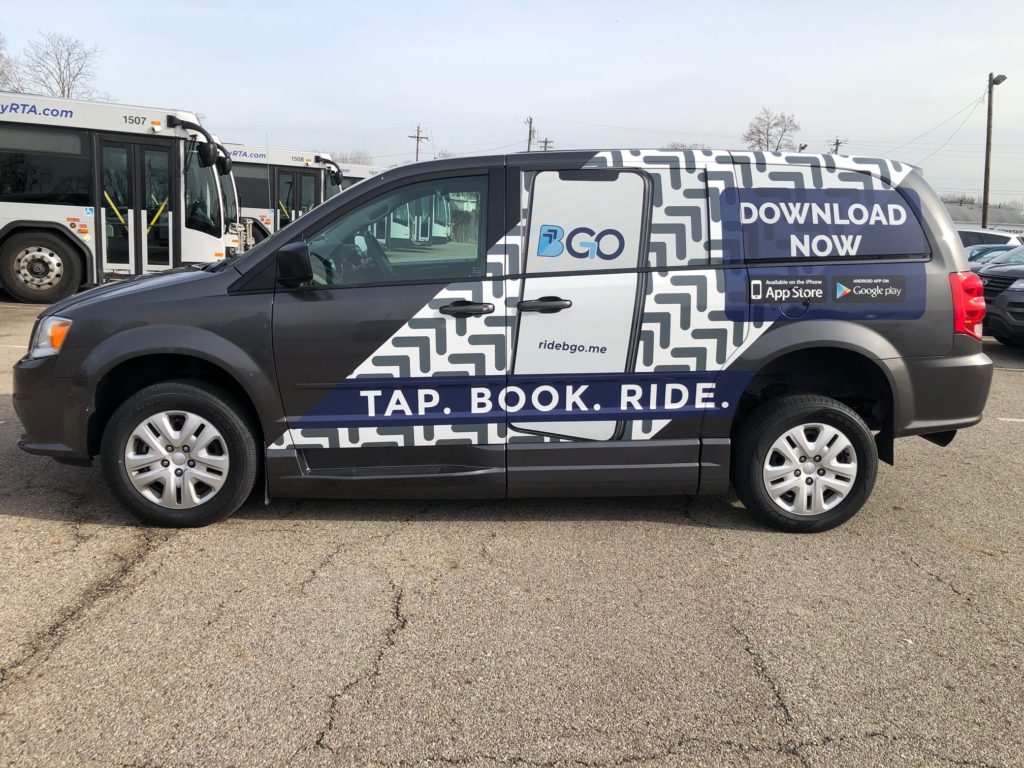 Curb To Curb
BCRTA offers a curb-to-curb service similar to an Uber/Lyft trip within Butler County. Trips can be booked up to seven days in advance by calling our customer service center at (513) 785-5237 to schedule a trip. Need a ride now? Use our new BCRTA BGo app to request a ride. The app is available for trip requests within a 45-minute window. Just TAP. BOOK. RIDE.
BGo hours are 6AM-11PM Monday-Friday.
| | |
| --- | --- |
| SafeRide | Free |
| BGo Service Area | $5.00/trip |
Special BGo Programs
Within the BGo service area (see map above) you can ride anywhere for $5.00 a trip. However, BCRTA offers a special program in Oxford!
Oxford/Miami University SafeRide
Free, Late Night Shuttles in Oxford
SafeRide is a service provided to help riders in the Oxford area safely get to their destination.
SafeRide hours of operation are 10pm to 3am Monday thru Saturday and 10pm to 1am on Sunday (during Spring and Fall Semester).
SafeRide hours of operation are 7pm to Midnight Monday through Sunday (Summer Semester).
SafeRide service is only provided to individuals who are more than 3/4 mile from a fixed route that is in operation.
SafeRide is scheduled on a first come first serve basis.
SafeRide can be scheduled by calling 513-785-5237. Users can also download the BGo App to schedule a ride.
All trips utilizing SafeRide are FREE.
** SafeRide is available within the mile square and adjacent areas are normally served by U or P routes when service is unavailable or inconvenient. SafeRide does not serve areas west of Locust and Church Streets.
On-demand trip requests are now available in our
New BCRTA BGo app powered by Via.