RFP 2020-014
A & E Services for the Chestnut Street Multimodal Station, Shared Services Facility & City of Oxford Passenger Rail Platform
Questions Due: October 6, 2020 1:00 pm
Bidders Conference: September 15, 2020 1:00 pm
Proposal Due Date: October 19, 2020 3:00 pm
Contract was awarded to Richard L. Bowen & Associates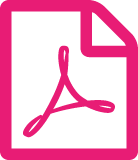 Award Notice
BCRTA (partnering with Miami University) and the City of Oxford issued an architecture & engineering services scope of work for a multimodal transportation center, shared services facility, and a passenger rail facility on the Chestnut Fields site in Oxford, Ohio.
Link to recording of the Pre-Proposal meeting held on September 15, 2020 at 1:00 PM EST: Recording
BIDDING NOW CLOSED – CONTRACT AWARDED
RFP 2020-013
Automatic Vertical Pivot Gate Installation - Electric Installation – Access Control & Configuration
Questions Due: July 3, 2020 5:00 pm
Bidders Conference: June 24, 2020 1:00 pm
Proposal Due Date: July 20, 2020 3:00 pm
Contract was awarded to Allied Fence Builders Inc
2020-003
Blacktop Parking Lot - Hamilton, OH
Proposal Due Date: March 20, 2020 3:00 pm
Contract was awarded to Barry L Brown Paving, LLC
BCRTA is requesting quotes for it's Hamilton location for asphalt repair work, sealing and striping – including installation of 2 concrete curbs around light pole islands and catch basin repairs. Lot size – approx. 55,000 sq. ft.
Quotes must include pricing for:
Cleaning all pavement surfaces to be sealcoated using mechanical blower and steel brooms.
Repair major cracks > 1/4″ fill with rubberized hot pour non-tracking crack sealer.
A commercial grade coal tar sealer mixed with polymer additive and silica sand for added durability to the pavement.
Install 4000 psi fiber reinforced concrete curbs around two (2) light pole/mulch areas.
Remove failed pavement around catch basins (where needed) and replace with 4000 psi fiber reinforced concrete.
Stripe the parking lot with high volume traffic marking paint.
Please fill out attached Service Price List and submit with Quote to reedr@butlercountyrta.com
Payment – Net 30 from completion of project.